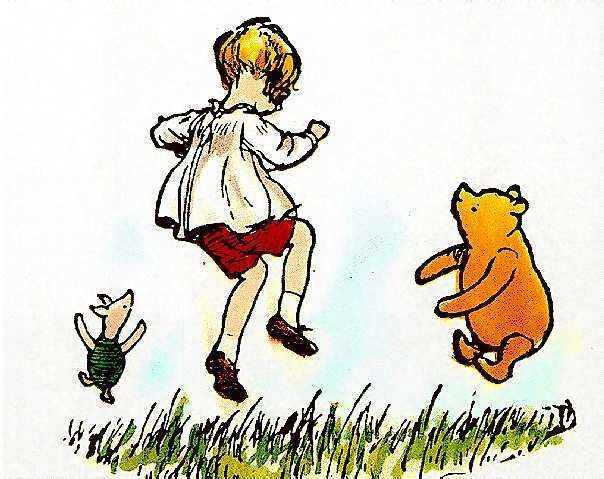 Who wrote the "Winnie-the-Pooh" books?
     While A. A. Milne wrote primarily for adults, he is most famous for the stories he wrote for his son, Christopher Robin Milne. 'When We Were Very Young' (1924) was the preamble for 'Winnie-the-Pooh' (1926) followed by 'The House at Pooh Corner' (1928). E. H. Shepard's illustrations added to the success of the stories with his classic black and white illustrations.
     J. M. Barrie was a friend of Milne and authored Peter Pan. Wodehouse and Sayers were both contemporaries of Milne. P. G. Wodehouse was the author of the amusing and lighthearted short stories about the exploits of Bertie Wooster and his exasperated butler Jeeves. Dorothy Sayers was a British writer famous for her Lord Peter Wimsey mysteries.
Great job!

Thanks for playing Trivia Joy! We'll see you tomorrow!
That's why 1440 makes clearer minds its mission.
They scour 120+ sources so you don't have to. In a 5-minute read, you'll be briefed on topics including culture, science, sports, business, politics – and everything in between. Plus it's 100% free. 
Be the smartest person in the room by signing up today to get all your news in a single email.